Bonjour!
My name is Cedric Meriau. I am a French-born,
San Francisco based designer who enjoys sketching, conceptualizing and designing simple and clean interfaces.
I have been working in design for over 20 years.
I started my career as a decorator at Disneyland Paris, then transitioned into print. My passion for technology naturally drove me first to the CD-Rom and later to the Internet, working for advertising agencies like Digitas, before going freelance.
I am currently Head of design at Interana in Redewood City, designing the future of Behavioral Data Analytics tools. I still have the same passion and curiosity for imagery I had on day-one of my first job.
In my free time, I still create interfaces and contribute to several french news websites including Macplus (over 35k unique visitors per day) and VincennesTV (Local TV).
If you'd like to know more, check out my portfolio, download my resume, or connect with me on Linkedin.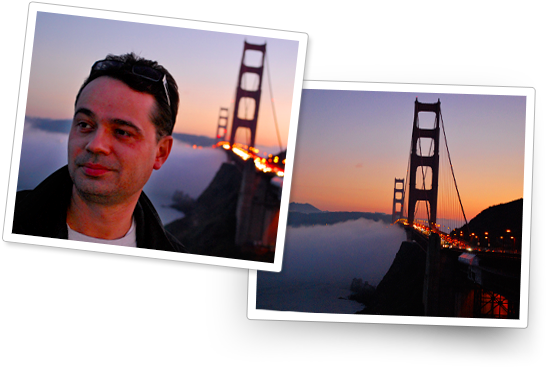 Random Numbers

Avg. Daily Coffee
3cups
Avg. photos taken
210/month
Avg. time in photoshop/sketch
10hrs/day
Avg. songs listened
80/day